5 Free Video Calling apps for iPhone and Android
Posted On
Posted By Anshul Samaiyar
5 Free Video Calling apps for iPhone and Android :- Today we bring top 5 apps on Android and iOS that are totally free and easy to use for video calling. We have also provided the link for the download as well. Hope you like them and if you have any other app which you are using and would be beneficial to other readers feel free to comment.
5 Free Video Calling apps for iPhone and Android
Face Time:- iOS must be familiar with this app as it is made by our very own Apple. So, this app is not available for Android user, but we have many more in the list. If you want to make Video call from an Apple device to the other it would be the best option so far in the market.
As it is a product of Apple the apps is synchronized with the contacts on your phone which makes it super easy to use.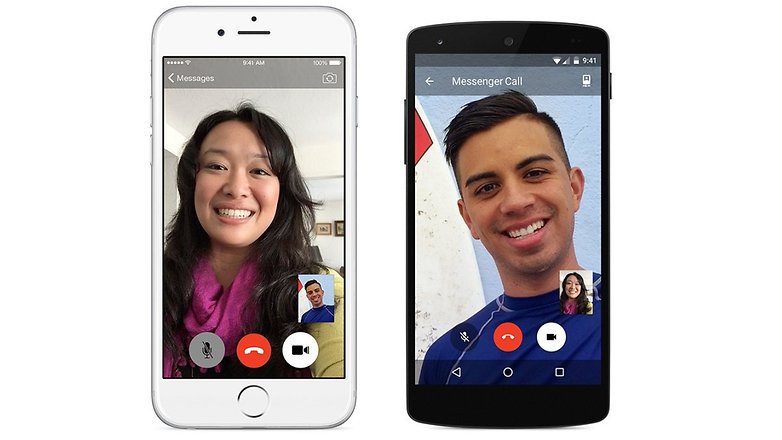 2. Google Hangouts: (Apple User Link)- Even we use this app to talk to our clients. Has an Android phone? this app comes pre installed in the phone is also available for iOS users. One of the feature which makes it unique is the 10 people can video call at once and there are many more features like screen sharing and drawing.
3. Viber (Android User link):- Up there were 2 apps from the big companies, time for some third party app which is available in both Android and iOS. It has been just a messaging app at the beginning, but they added the chat feature back in 2014.
Viber is best of all the worlds as you can chat, send video messages, send sticker and video calling all under the same hood.
4. Skype (Android User link): – Skype is renowned for video calling and is available in Android, Windoews and iOS. The best part is that this app can be used in PC and mobile devices as well. Skype is a product of Microsoft and it is a easiest among the all.
It comes with the downside as well the call drops and disturbance is a regular issue in the free version and there was a news where Skype was down for a few hours which leaves you isolated.
5. Imo (Android User link): – Many iOS users might know it, but it might be new for the Android user. Imo is similar to face time but as face time is only limited to Apple. Imo give you a very user interface that allows you to make video calls straight away from the contacts.
So, these were 5 Free Video Calling apps for iPhone and Android, hope you try them and please share and leave a comment if the post were helpful.
Read More: 10 Best Android Apps to Chat and Meet Strangers at Random
15 Best Android And iOS Apps To Chat With Girls And Strangers
Encrypted Messaging Apps – 7 Best Among Them