Twitter Is Testing End-to-End Encrypted Secret Conversation Feature
Posted On
Twitter Is Testing End-to-End Encrypted Secret Conversation Feature: Twitter was basically designed as a platform to discuss topics in public which has a word limit of 280 words. If a user wants to send a private message to another user privately then there is an option to send Direct Message, but these messages can be snooped on by unauthorized person and hackers. Twitter has planned to overcome this limitation and to launch a highly End-to-End encrypted messaging feature calling "Secret Conversation".
The hidden feature was first noticed and reported by Jane Manchun Wong in the Twitter for Android APK. The feature is present in the APK but kept hidden and is not enabled. So we can assume that the feature is currently in a testing stage.
Twitter is working on End-to-End Encrypted Secret DM! pic.twitter.com/2lLr5i1p42




— Jane Manchun Wong (@wongmjane) May 4, 2021
View image on Twitter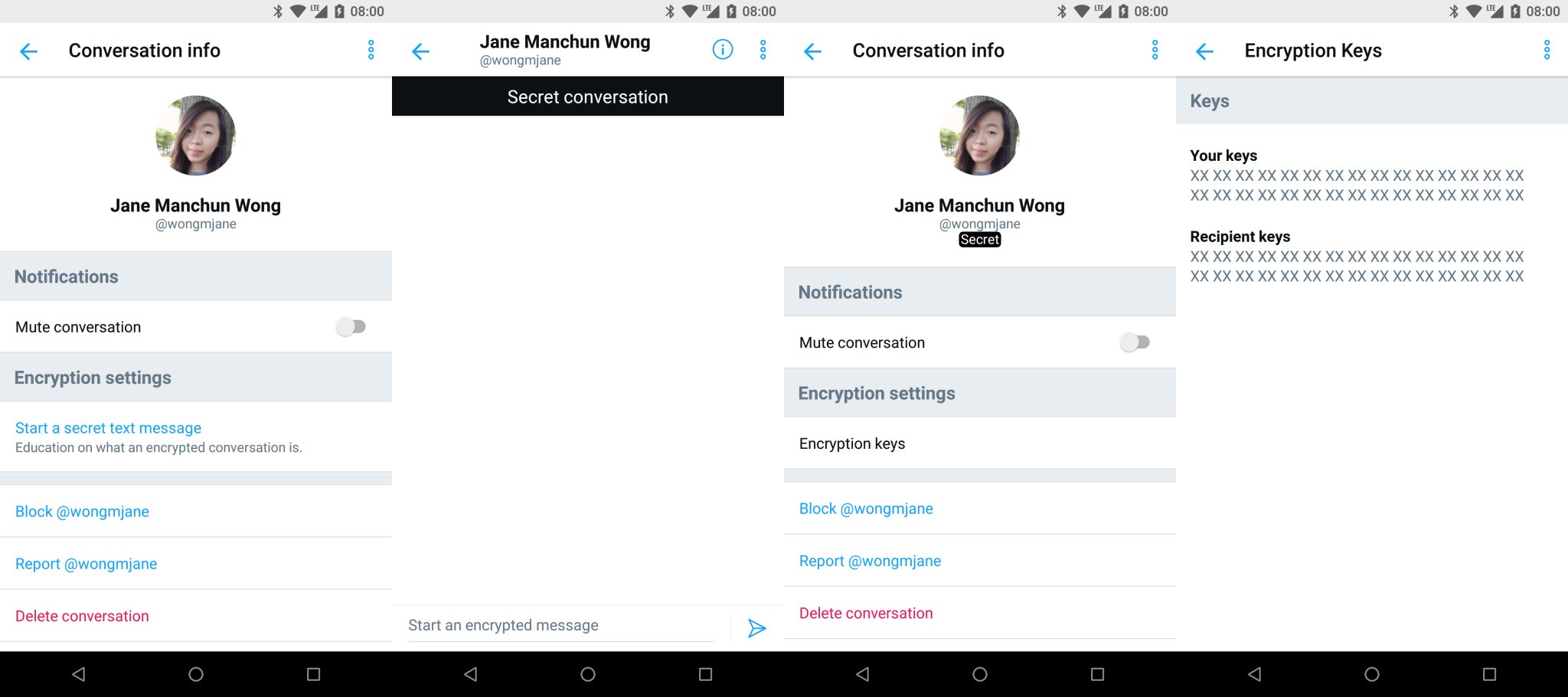 Twitter Is Testing End-to-End Encrypted Secret Conversation Feature
As we mentioned earlier Twitter would just add end-to-end encryption behind secret direct messages. Which means no unauthorized person can read the conversations carried out between two users even if he succeeds in intercepting the messages.  Also, end-to-end encryption will make it sure that if the user wants to then the deleted messages get deleted permanently.
If this feature really made out to the public use then Twitter may get extra benefits while this Facebook Cambridge Analytica air is going on. Also, there are huge concerns rising among social media users regarding the privacy and confidentiality of their personal data. Encrypted Messaging apps are getting more and more popular among regular users such as Telegram, Viber, and Signal.
With this encrypted chat feature, the user won't have to open up another app/website just to have a private secure chat, he will be able to do that on Twitter itself. This feature may also bring back old users and create new Twitter users who were looking for other secure and simple chat apps.
I hope you like the move by Twitter, if you have any comments then do share in the comment section below!